Ready for Self-Employment?
Is Your Marriage Ready, Too?
Whether you plan to quit your day job or launch a small business on the side, you will find lots you can use right away in this course.
Enjoy Being Married
When You Take the
Self-Employment Plunge
Imagine knowing just what to say when you tell your spouse. There is no one best way to break the news. No single way to handle any disagreements. We are going to figure out the best way for your husband, wife, or life partner. (Yep, I know you don't need a marriage license to have a relationship you cannot afford to screw up.)
This full-day workshop is now available on your schedule, because it is all online. Complete the 19 short lessons when you want. Take as long as you like—you have full access to them, at any hour of the day, for an entire year.
How to Gain Your Spouse's Support When You Break the News
How to Build Your Business and Care for Your Marriage
How to Work Together, All the Time or On Occasion
How to Make Sure a Business Crisis Does Not Become a Marriage Crisis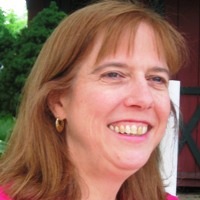 Read the lessons or listen to them. It's your choice. I have recorded every one of them for you. After each one, there is an online worksheet so you can immediately apply what you learn to your business and your relationship.
A One-of-a-Kind Course for Married Men or Women Starting a Business
Enjoy Being Married When You Take the Self-Employment Plunge
Course Overview

Breaking the News

Building Your Business, Caring For Your Marriage

Working Together

Keep A Business Crisis From Becoming A Marriage Crisis

Course Wrap-Up

A full day's content: 19 Audios + 19 Transcripts + 19 Worksheets
Learn from them on your schedule
Sign up now and pay just $147 $67 (until June 1st) for all 19 lessons.

Sign up and you can be starting your first lesson in five minutes or less. Best of all? If it is not what you need to become a happily married new business owner, you have a 30-day 100% money back guarantee. Just send me an email. My address is on every page of the course.